Forgive me, Blizzard. I didn't
mean
to do it, but it was
late...
I was tired...!
(I haven't "invented" anything of the following really, just drawn on top of existing lines on the loading screens.)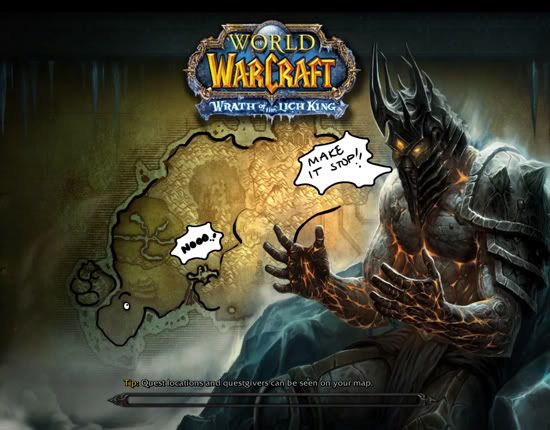 The new Lich King, Bolvar Fordragon, witnesses Cataclysm's influence on Northrend as the continent itself comes to life.
Cairne Bloodhoof as a mammoth, Prophet Velen with his "raindeer" spaulders, Tyrande with a strange fella on her chest... Thus, a cheering skeleton seems to be hiding behind Vol'jin! And who is that weird guy eating on Tyrande's elbow..?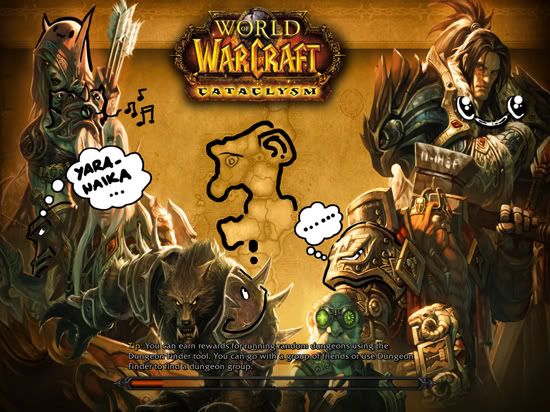 Check out Sylvanas' awesome chibi hat! And why does her spaulders sing, and what kind of living belt does she have?! While Genn Greymane's and Magni's spaulders are having a conversation, Varian Wrynn's armor seems to be very happy
.